About Fralich's Landscape, Your Greenfield Landscaping Company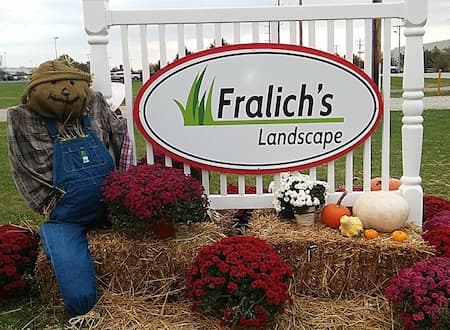 Expert Landscapers - The Quality You Want & The Results That You Deserve
Since 2006, Fralich's Landscape has been the local leading service provider for landscaping related work, for both residential and commercial clients. However, it is the 20 plus years of combined experience in the industry that has helped our Greenfield landscaping company grow like a weed. And grow it has, from a one man operation to a full seasonal staff – complete with branded company trucks.
We offer full-service landscaping, complete with an in-house landscape designer and planner. Our team is comprised of the right balance of creative visionaries and hard working maintenance service providers. Most importantly, we are customer service providers, above all else, which means we listen to your needs and make it a point to satisfy them.
We come equipped with extensive training, hands-on experience and immense passion, in order to deliver superior results. The ultimate goal is to provide you with exterior landscaping that you can enjoy, for years to come.
Services Our Greenfield Landscaping Company Offers:
If you would like to know more about Fralich's Landscape, your local Greenfield landscaping company, please call 317-477-0405 or complete our online request form.