Local Leading McCordsville Landscape Design & Landscaping Services Provider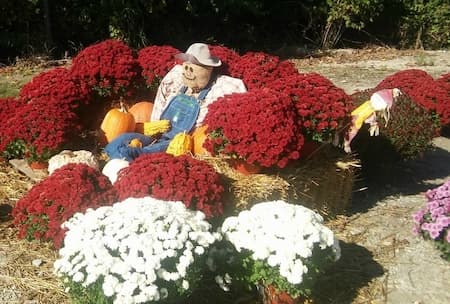 Fralich's Landscape is the only name that you need to know, in order to get quality McCordsville landscape design and landscaping service work. For over a decade now, we have been establishing ourselves as the premier choices for all the services we offer, including winter service work like snow removal and ice control or even local mulch delivery in McCordsville, IN. We work with both residential and commercial clients, in order to make sure that anyone who needs the service we offer can have access to it.
We are all about both form and function, which means increasing both the beauty and utility of your land. There is no reason to settle for ordinary when our service can help you to achieve extraordinary. You are going to love the final look that we are able to create for you, as well as the work we invest to help keep it looking its best.
Landscaping should evolve and change with time. The design we implement and install is meant to naturally and organically develop over the years, which is part of what makes it instrumental to increasing the look and value of your property. Get in touch with us today in order to find out more about what we can offer you.
The Finest Landscaper McCordsville Has to Offer
Of course, one of the first questions a potential new client has is what type of services do we offer? We have made it a point to offer quite an assortment, but some of the options include:
Paver Patios – Make your outdoor living space really look its best by using paver stones. We can create anything from simplistic to ornate.
Mulch Delivery – We are proud to be among the area's top much sales and delivery teams. We can offer you the best in quality mulch that beautifies your landscaping and protects your root systems.
Landscape Design – The ideal way to get the overall plan and look you want is to work with established experts in landscape design. Not only do we know design and installation, being local means understanding the terrain, including soil conditions and climate.
We look forward to working with you and bringing your vision to reality.
Essential Snow Removal & Ice Control for McCordsville
Entrust Fralich's Landscape with all your exterior service needs, including snow removal and ice control. We want to be there for you to take care of clean up, so winter weather won't ruin your day.
Make it a point to call on professionals who genuinely care about your satisfaction. Let us show you, firsthand, how we earned the reputation that we have.
If you are looking for a landscaping company that offers maintenance and landscape design in McCordsville, IN please call Fralich's Landscape at 317-477-0405 or complete our online request form.