A Full-Line of Landscaping Services
When you find yourself in need of professional landscaping services in Greenfield or nearby, you want to be certain that you are getting the best possible workmanship. This is why local residential and commercial clients have been relying on our professional landscapers here at Fralich's Landscape since first launching the business in 2006.
We take great pride in the landscaping work that we do and that shows in the results that we are able to get for all of our customers. There is no reason to settle for less than the best, when it comes to the quality of work that goes into your landscaping services.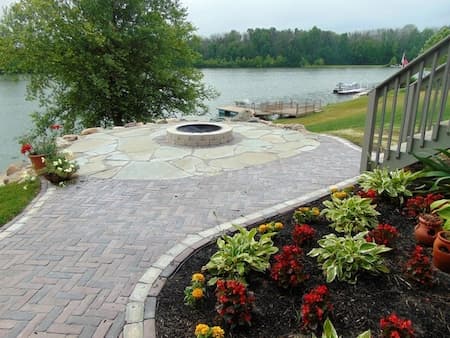 Hardscaping
An element of landscaping that helps add depth is hardscaping. In many situations, this is also an element that is required, in order to offer a functional element, as well. Some examples include retaining walls or a patio.
Read More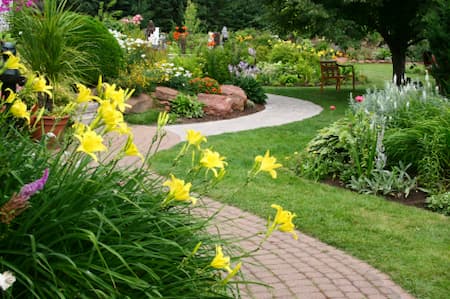 Commercial Property Maintenance
Keeping up the appearance of your commercial property is important, in order to make a good first impression on your customers. We offer services such as bed care, mulching, mowing and shrub trimming. Let us help ensure that your exterior looks its very best, while we take care of the labor and you focus on your business.
Read More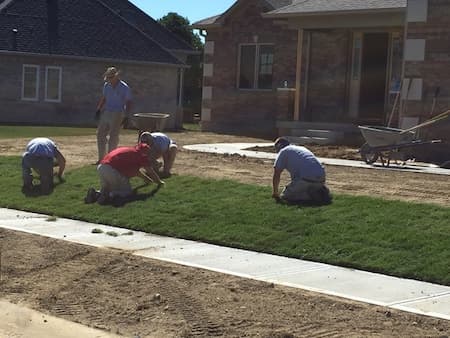 Yard Installation
In order to have a lawn that looks its best, it is about having yard installation work carried out. We offer high quality services that will help you establish and maintain a lush looking lawn, for years to come. The work we can provide includes landscape grading, landscape sodding and landscape seeding.
Read More
Landscape Design
Of course, how can you have a stunning yard without proper planning? Landscape design is a key element to making that possible. From your hardscapes to each individual plant, let us address your need for expert design that will create a cohesive and beautiful final look.
Read More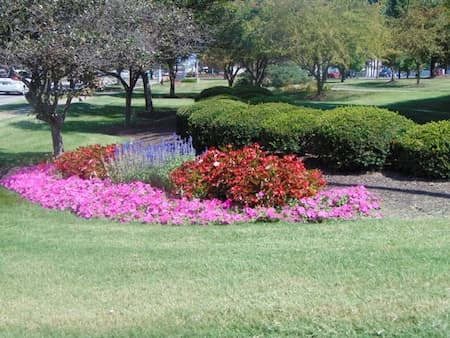 Landscape Installation
In order to execute the design, you need landscape installation to get the job done. We use the same skill, precision and care required, in order to get the job done. Quality should always matter, when it comes to your home or business, including the landscaping that graces the exterior.
Read More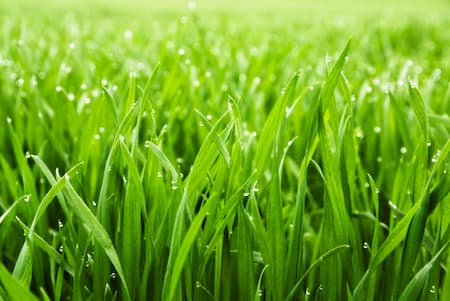 Lawn Fertilizer / Chemical Application
In order to have success, your grass needs sunlight, air and nutrients. These nutrients come in the form of lawn fertilizer or chemical application. We will work with you to determine which option would work best, and then take care of expert execution of this task.
Read More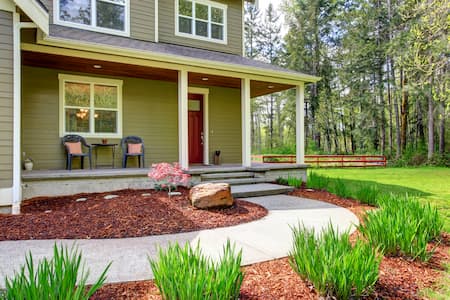 Mulch Delivery
Fralich's Landscape is ready to take care of anything that will help improve your landscape, including carrying out mulch delivery. We look forward to working with you and making sure that you get the service that you need and the results that you deserve.
Read More
If you are looking for a local landscaping company that offers extraordinary landscaping services in Greenfield, IN and the surrounding areas, please call Fralich's Landscape at 317-477-0405 or complete our online request form.