Commercial Garden & Flower Bed Care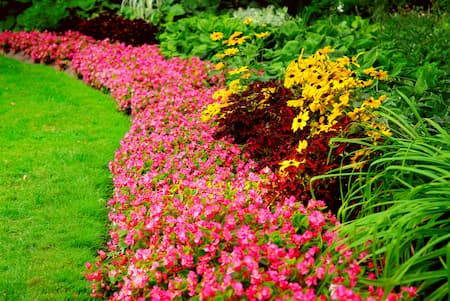 With over 20 years of experience in landscape maintenance Fralich's Landscape can help keep your current or new landscape in tip-top shape. Aside from doing this labor intensive task for you, we have the knowledge, skills and experience needed, to get the job done correctly. Not only will your beds look their best, you won't have to lift a finger!
Local, Reputable Commercial Bed Care Experts
What does it mean to have expert care from a professional landscape company? Knowledge, Training and Passion. Here are a few lawn maintenance services we provide:
Seasonal annual and perennial weed control
Plant health and care
Pruning and yearly landscape cleanups
Mulching
Turf care and maintenance
The Best in Quality Commercial Bed Care in Greenfield
There are plenty of advantages to letting the experts here at Fralich's Landscape take care of your need for bed care. If you are going to invest the time, effort and money into getting your beds established, don't let them become neglected. An overgrown, unhealthy and otherwise unsightly plant bed is more unappealing than no bed at all.
If you are looking for a local commercial landscaping company that offers extraordinary garden and flower bed care in Greenfield, IN or nearby, please call 317-477-0405 or complete our online request form.