Complete Residential & Commercial Yard Installation
Fralich's Landscape is proud to be the local leading service provider for yard installation in Greenfield, including services such as landscape grading, sod installation, and seeding. We offer the best in workmanship, as well as results, for both residential and commercial clients. We take this line of work seriously and that shows in the results that our landscaping professionals are able to get for our customers.
Let's face the facts, you cannot have the home of your dreams without a stunning lawn to compliment it. This is what makes the first impression and heightens the curb appeal. Not to mention, a well cared for lawn even adds to the property value of your home.
Since 2006, we have been taking care of this type of service, offering quality work to all our local clients. Having been born and raised locally, we have firsthand knowledge of details like soil and climate conditions. You can feel confident that our expert landscaping services team will do what it takes to get your perfect lawn in place.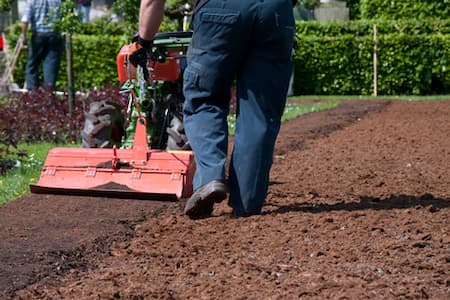 Landscape Grading
Landscape grading is a vital part of getting the even land you need, as well as avoiding issues such as causing water to rush towards the foundation of your home. This may be used to correct drainage issues that could pose a threat to the structural integrity of your house. Of course, improper grading could end up causing this to happen, or lead to directing water towards the base of neighboring homes. Make it a point to only work with established and seasoned experts for this type of work.
Read More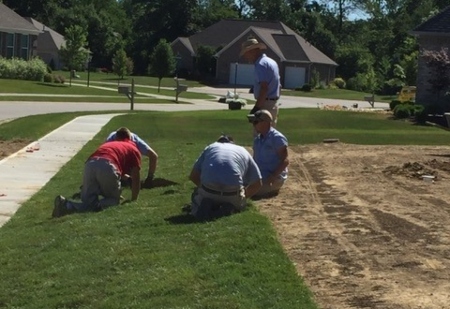 Landscape Sodding
Want to have an established lawn in less time than it takes to grow it from seeds? If so then sodding is probably right for you. Let us provide you with the information that you need in order to make the right choice and then the expert work you need to get the lawn in place. We look forward to helping you create the lawn that you have always wanted, ready for use for recreation or just decoration.
Read More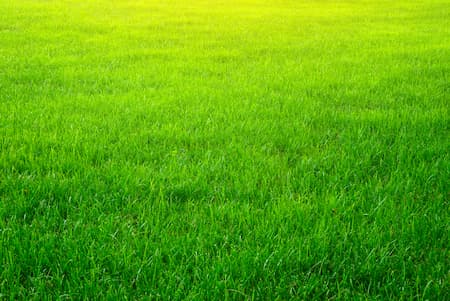 Landscape Seeding
Or, maybe you would rather have an established lawn and save money, and don't mind waiting a bit. Good things come to those who wait and this could not be more true with the results that you will get from our professional seeding. At Fralich's Landscape, we feel strongly about making it a point to help our clients better understand the options that they have, before making a choice. There are advantages and disadvantages to any option you have for your yard installation. However, we can help ensure that you make the selection that will best benefit you.
Read More
If you are looking for a local landscaping company that offers services related to yard installation in Greenfield, IN or nearby, please call 317-477-0405 or complete our online request form.