Fralich's Landscape: Your Trusted Greenfield Irrigation Company
A proper irrigation system is one of the most important elements when it comes to keeping your Greenfield landscape healthy, and if you're relying on a simple hose-fed sprinkler setup, your lawn might not be getting enough water. If you're looking for a professional irrigation company you can trust to provide you with the quality irrigation solutions you need to keep your landscape healthy, Fralich's Landscape is here to help. As the premier irrigation company serving the area, our wide range of irrigation, sprinkler services, and landscaping services are exactly what you need to help your lawn and landscape thrive. Are you looking for a professional Greenfield irrigation company that you can trust to help with your property's irrigation needs? If so, give our team of skilled professionals a call today, and let us show you the kind of quality results that have helped make us the most trusted irrigation company the area has to offer.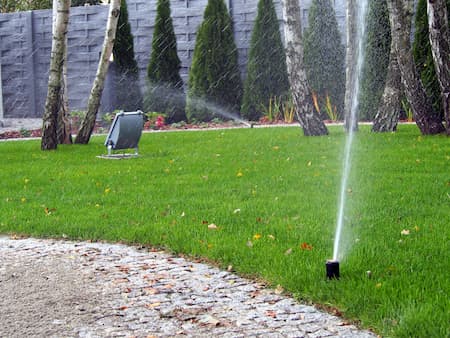 Irrigation Installation
Looking for top-notch irrigation installation services that will keep your Greenfield lawn and garden healthy and beautiful all year round? Look no further! Our team of experienced landscaping professionals is ready to provide you with the best irrigation solutions tailored to your needs. We specialize in installing high-quality systems that conserve water and save you money while promoting optimal plant growth. Contact us today to schedule an appointment and get started on the path to a thriving and lush landscape!
Read More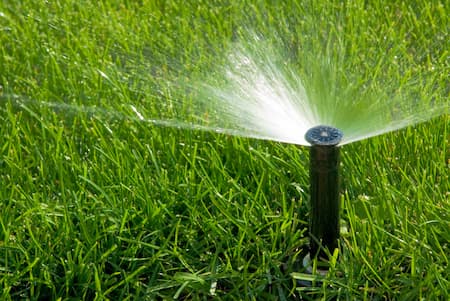 Irrigation Maintenance
Ensure your irrigation system stays in top shape and keeps your lawn and garden looking its best with our expert maintenance services. Our team of skilled technicians will inspect, clean, and tune up your system to prevent leaks, clogs, and other common issues that can compromise its effectiveness. With regular maintenance, you can save water, reduce your utility bills, and enjoy a healthy and vibrant landscape year-round. Contact us today to schedule your maintenance appointment and let us help you get the most out of your irrigation system!
Read More
If you are looking for a local landscaping company that offers services related to irrigation in Greenfield, IN or nearby, please call 317-477-0405 or complete our online request form.