Tips for Creating the Perfect Landscape Design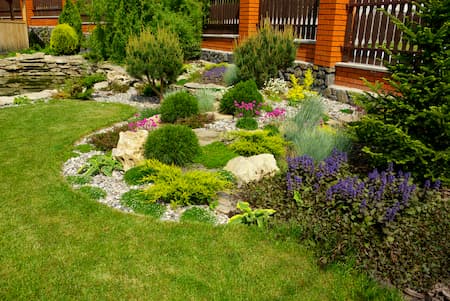 The key to perfecting landscaping is having a viable plan. That plan is created by the communication that you and your landscaper have.
From there, they create a design that gives you an idea of what the finished project will look like. However, the ideal landscaping design isn't just about how beautiful the flowers will be.
When you work with a professional landscaper, their goal is to beautify your home's exterior but also make sure it all works for you. So, before getting started with your planning, here are some tips to help make the process easier for you.
More Than Meets the Eye
The same way your kitchen should look good but also be user-friendly, your landscaping should do the same. Proper planning and design work from your professional should help ensure that you're both on the same page.
However, some essential tips to keep in mind are:
Keep it Open for Easy Access - You'll need to be able to access your lawnmower but also want a clear path for future projects. If you enclose everything too tightly than when the need for future work comes up, you'll be spending more to tear up your landscaping for access.
Highlight the Home - No matter how stunning your landscaping is, if it feels separate from the house, it's wrong. It's easy to overdo it and create a masterpiece, but one that feels like your yard doesn't belong with your home. Proper landscape planning accents the house instead of stealing the spotlight.
Create a Focal Point - As with any design plan, interior or exterior, there should be a focal point, something that makes you look. From there, the eye should follow a visual path. Your landscaper should be able to help you create that.
Avoid Curve Overkill - Curves help add movement and interest to an otherwise flat design. However, a problem occurs when the design implements too many curves and ruins the effect. Hints are better than overdoing it.
Finding the Perfect Professional
The team to partner with for your yard is Fralich's Landscape. We know the value of quality landscape design to end up with the perfect finished product.
We're here to offer input and advice, as well as come up with creative designs. The final project should offer beauty and make your yard user-friendly. We'll show you options you have for features like hardscapes too.
Get in touch with our pros today and find out what makes us the preferred Greenfield landscape design company.