Top Tips for Residential Landscape Design Planning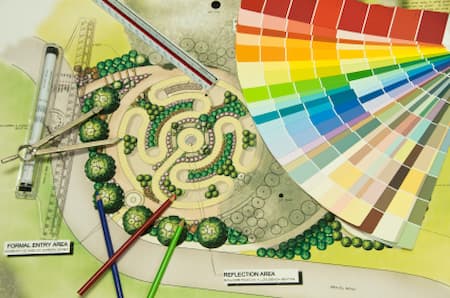 When it comes to planning for landscaping design in Greenfield for your home, this is certainly something that is best left to professionals. However, you are still going to be in on the design process, offering input and feedback. When you work with a reputable and seasoned landscaping professional, they should treat the process with open communication; listening to your wants but helping you understand what is possible.
That still means that you should go into the process knowing a little bit about what can help you achieve a successful final project. Sometimes,that is simply avoiding things that could lead to a failure. Arm yourself with the following landscape design knowledge in order to be a smart homeowner and a savvy consumer.
Make Your Landscaping Project Work For You
It's not just about knowing about trends and understanding how to pick pretty flowers. So here are a few pointers in order to help you achieve success with your yard:
Plan out your focal points. Every design has one or a few, However, if you do not plan for them, they will organically be created on their own. Unfortunately, not planning for them means you may not like the ones that appear. Too busy and colorful a design could end up directing your eye at the dull grey septic tank you were trying to conceal.
Don't forget that you may still need to allow for access for large equipment for repairs to your home or some aspect of your yard, such as tree removal. Make a plan that enables this machinery to gain access, without totally destroying your yard or requiring the removal of half your ornate, wrought iron fence.
Include an element of movement, such as ornamental grasses or a waterfall. No matter how beautiful the final result, it can feel stagnant if there is just stillness. Not to mention, this adds interest which is especially important if you intend to have an outdoor living space.
Don't go overly formal. Too many homeowners think long term about how they want to host fancy gatherings or someday want their children to get married here. What happens is the planning becomes too formal, which is a challenge to maintain over the years too. Create a space that still feels warm, inviting and like home.
Getting the Best Landscape Design Services in Greenfield
In order to get the service that you want and the results that you deserve, trust in Fralich's Landscape to get the job done. We take great pride in the work that we do and our name is synonymous with exceptional landscape design and related services. Make it a point to contact us today, so that you we can begin working on your yard.