Why Mulch Is Important For Your Plant Life & Landscaping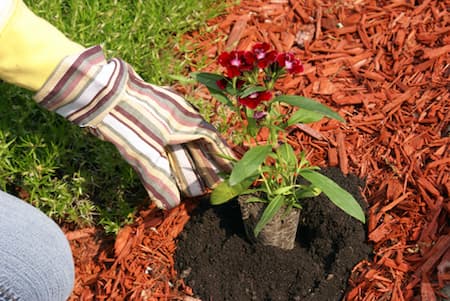 One of the beautiful things about landscaping in Greenfield is just how different each customized design is. Take into account different sized and shaped yards, various amounts of shade and, of course, the individual taste and preference of the homeowner, this results in a multitude of different outcomes. There are so many factors and features that go into the layout, including plants, flowers, trees and hardscapes. Yet one element that belongs in every landscaping design layout is mulch in Greenfield.
Most savvy homeowners are opting for including this in the design of their landscaping projects, yet others still need some convincing. If you are still on the fence about whether or not this is right for you, here are some things you should be aware of.
Learning About the Benefits of Mulching in Greenfield
Some of the advantages that you can expect from implementing mulching into your landscape design would be:
For one thing, mulch adds its own beauty to the visual aesthetics of your landscaping design and layout. It comes in different types and colors so that you can still add a personal touch to your design.
It highlights the features that it surrounds, without stealing the spotlight. Mulch blends while helping making the plants and trees the focal point of the landscape layout.
This is also a useful tool to use, in order to help with weed prevention. Weeds are not just unsightly, they can steal nutrients from plants and suffocate their root system.
Mulch acts as a soil insulator, which means that it helps to reduce temperature variances that can harm plants. It acts as a buffer for changes in hot and cold temperatures.
You can use mulch to help with water retention. It prevents too much water getting in at once and drowning the root system, yet also keeps moisture around to keep the roots moist.
It is also a good method for avoiding soil compaction. When your soil becomes compacted, it means that air and water will have a difficult time reaching the root system. Over time, this would lead to ill health and, eventually, death. Mulch helps reduce the likelihood of that happening.
Trust in the Experts
Here at Fralich's Landscape, we are not just landscaping experts, we happen to be pros when it comes to mulch as well. We are the local leading service provider, when it comes to mulch sales and delivery.
We want to be able to show you how you can benefit from adding mulch and then incorporate it into your design. Let us help elevate your current lawn to one that makes your neighbors green with envy.