Fralich's Landscape Company: Carmel's Premier Landscaping Company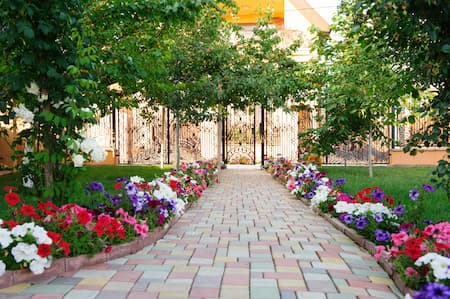 Our Carmel landscaping company does everything we can to make sure you get the best possible results when we handle your lawn maintenance services and landscape designs.
If you want to set up a free consultation and estimate with our landscaping company for services in Carmel, don't wait to give us a call to make an appointment. In addition to weekly and routine, trimming, mowing, and blowing, we offer other services such as mulching and fertilizing so that your flower bed plants and grass thrive.
We offer weekend hours when you need it, so don't hesitate to call!
Fast & Friendly Service
Reliable & On-Time
Free Estimates & Consultations
Professional Lawn Maintenance
Our weekly maintenance is the easy way to beat back nature and keep your yard looking great. Unless you develop some kind of regular weekly maintenance program, nature will most certainly take over your lawn.
It's crucial to do a seasonal clean up before winter hits Carmel, but it's also a good idea after the snow melts too. Call us to get seasonal cleanups instead so you don't have to do all the hard work of raking and bagging up the leaves yourself!
Getting rid of yard debris is an important task to do throughout the year. If you let the leaves and tree debris sit, it will only rot and attract insects. Let our specialists help you with the services you need to get the job done without breaking your back!
Ice And Snow Management Programs
Our ice and snow management services are available to both residential and commercial clients in Carmel. We start the service after a certain point where the snowfall begins. Fralich's Landscape will make sure you can access or leave and enter your property without worrying about ice buildup or safety.
If you are looking for a landscaping company that offers maintenance and landscape design in Carmel, IN please call Fralich's Landscape at 317-477-0405 or complete our online request form.