The Landscaping Company In Lawrence That You Can Depend On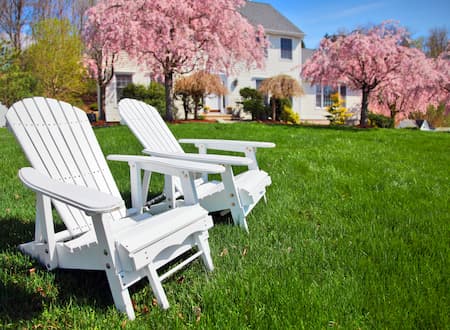 Our expert landscaping company is the premier specialist serving residential and commercial clients in the local area. If you're ready to get help with your landscape design or maintenance in Lawrence, call Fralich's Landscape.
Our Lawrence landscaping company strives to deliver only the very best in high-quality services to all of our valued clients in the local area. We're the landscaping company that can make your property look stunning. Do you want gardens, a new outdoor living space, a patio area, or hardscaping? Do you need help to maintain your yard?
Call our landscaping company today. If you have questions about our comprehensive services in Lawrence or you'd like to schedule an appointment for a consultation, our local professionals are always willing to answer questions or assist you in any way we can.
Free Estimates
Weekend Hours
Expert Landscape Designs
Regular Lawn Care
Professional Lawn Maintenance
If you're tired of raking leaves and hauling heavy bags of lawn debris to the curb yourself, don't hesitate to call us for a seasonal cleanup. We can take on all size projects. We have the resources and equipment to offer efficient services. Yard cleanups help to keep your grass healthy. Don't let the leaves choke out the turf you've been trying so hard to maintain!
In addition to seasonal care services, we offer lawn maintenance programs to care for your turf and landscape plants. Based on what you need, Lawrence service may include mowing, edging, trimming, and blowing. We also provide additional services such as our fertilizer program, planting annuals, planting flower beds with perennials, or pest treatments.
Ice And Snow Management Programs
Winter in Lawrence gets pretty intense, with snow and ice often taking control of our property and leaving us stuck where we're parked. Let's talk about an ice and snow management solution for your home or business today! Whether you need us to shovel out your vehicle or keep up with the ice salting and snow plowing, we can help. Schedule service early with Fralich's Landscape so that you can reserve your spot this coming winter season!
If you are looking for a landscaping company that offers maintenance and landscape design in Lawrence, IN please call Fralich's Landscape at 317-477-0405 or complete our online request form.